Imagens do mundo flutuante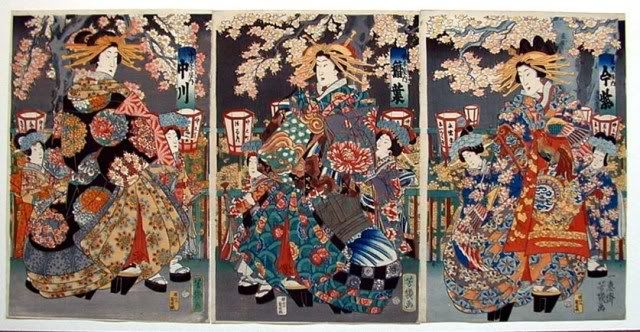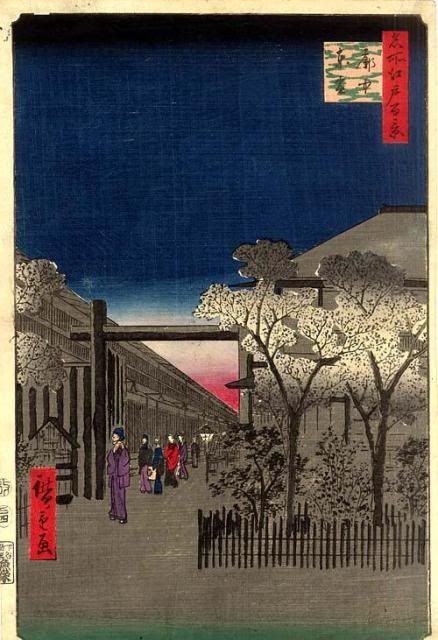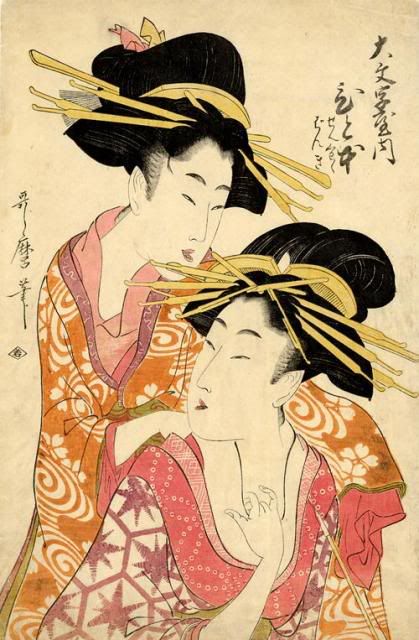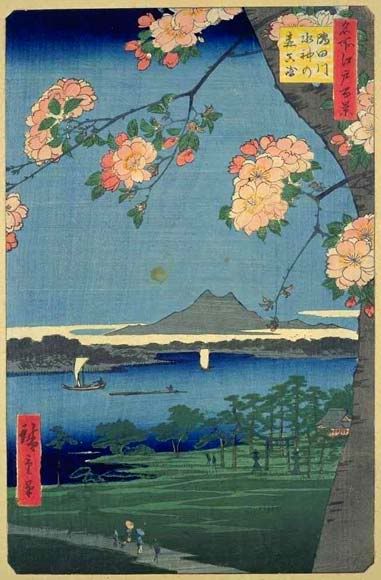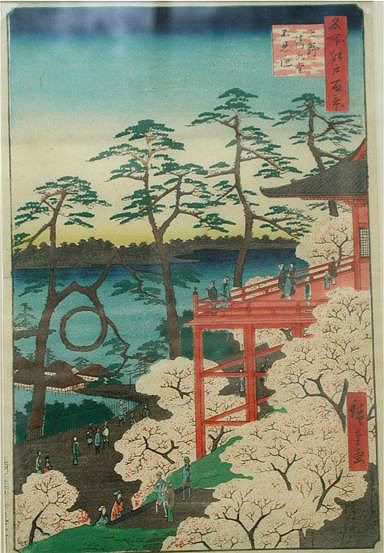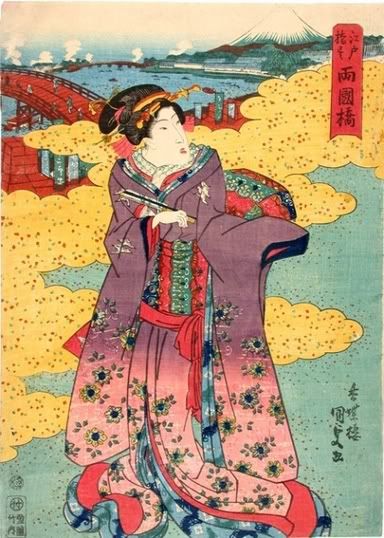 A arte do ukiyo-e (imagens do mundo flutuante) tem origem na cultura de Edo (Tóquio) quando o poder politico e militar estava nas mãos dos shoguns, e o pais virtualmente isolado do resto do mundo (1603-1868).
É uma arte bastante ligada com os prazeres dos teatros, restaurantes, casas de chá, geishas e cortesãs.
Muitos das imagens eram anúncios de peças de teatros e de bordéis, ou de actores populares.
Há 5 assuntos principais neste tipo de gravuras:
Paisagens
Bijin (cortesãs e geishas)
Actores (actores de Kabuki e outros actores famosos)
Sumo (lutadores famosos)
Shunga (cenas de sexo explícito)
Os autores mais famosos são Utamaro, Utagawa Kuniyoshi ou Hiroshige.
The image satirizes the puffed-out and puffed-up styles of the mid-1780s, implying, as well, that underneath everything, all that matters about women is their sexuality.
The courtesan Harriette Wilson blackmailed former lovers—many of them rich and respectable—withholding their names from her 1825 Memoirs if they paid up. The book was issued in monthly installments, giving her time to negotiate.
Lady Eleanor Butler and Sarah Ponsonby, genteel Irishwomen who eloped to Wales, were famous for their romantic devotion to each other, and became known as the Ladies of Llangollen. Although obviously a couple, they were outraged and wounded by rumors that they were lovers.
Mais
aqui
Mais
aqui
Porque hoje eu só quero chorar como um poeta do passado,
e fumar o meu cigarro na falta de Absinto.
Zeca Baleiro, em
Blues do Elevador